Join us this Tuesday morning for a heart opening kriya to invite love, opportunity and abundance into our lives. As we bring balance to the physical and energetic body, we allow free flow of energy to the heart. When we think, see and act from the expanded heart we find ourselves in flow with life with love with our limitless potential. This week we will bring together and build on our practice of breath, mantra and energy to sow and nurture the seeds of our intention.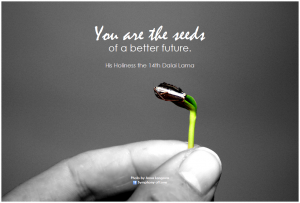 Join us as we open the Anahata, the heart chakra that represents green mother energy, the energy from which everything grows, the energy to which everything comes. Expand the energy at the heart to invite abundance, opportunity and growth and to feel love and radiate love for all, to all.
This week the Tuesday evening class (2nd Feb) will be taught by the lovely Ania and the Wednesday morning class (3rd Feb) will not run. All classes will continue as usual the following week.
See you there love Yeli.