Yeli worked for nearly 15 years as a Clinical Scientist for the NHS. During this time she gained a Masters Degree in Medical Immunology, took a 5 month sabbatical to travel around Australia and New Zealand, qualified as a Kundalini Yoga teacher and graduated with a first class Honours Degree in Herbal Medicine at the University of East London.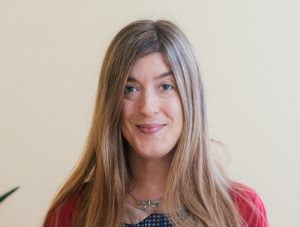 Yeli began practicing yoga and meditation in 2001. After a series of profound and life changing experiences through Kundalini yoga and meditation, and a desire to share these transformational practices, she went on to train with the International School of Kundalini Yoga (I-SKY). Here she completed her training under internationally renowned teachers Darryl O'Keefe and Guru Dharam Singh Khalsa and is a member of the Yoga Alliance Professions (YAP).
Yeli began her journey with herbal medicine in 2005, when on sabbatical travelling in Australia and New Zealand she developed an interest in traditional herbal medicine. She was so inspired by this experience that, after her return to the UK she enrolled on a degree course in herbal medicine. During her in depth training she gained practical clinical experience at the Stratford Centre for Herbal Medicine and at Whipps Cross University NHS Hospital. After she graduated with a first class Honours Degree in Herbal Medicine she joined the National Institute of Medical Herbalists (MNIMH) and set up in private practice.

Yeli combined part-time work as a clinical scientist with herbal medicine and yoga for many years before completely leaving her job as a clinical scientist and moving to Hastings to pursue her dream of a full-time career in holistic health. Yeli currently works as a medical herbalist and Kundalini yoga and meditation teacher in Hastings and Wadhurst. She is also a clinical student herbalist trainer for Heartwood supporting herbalists in training to gain clinical experience in herbal medicine. Her holistic person-centred approach to health encompasses herbs, yoga, relaxation and diet, all of which is informed by science to produce safe and effective results, empowering her clients to take control of their own health and well-being.
In her spare time, Yeli enjoys being outdoors, growing (and cooking) healthy and organic food, practicing yoga and meditation and spending time with her family and friends.